If you want to be in the know about what's going on at our organization, you've come to the right place.
Diamond on the Prairie Live Auction Bill
The organizers of the upcoming Diamond on the Prairie event have released the live auction items list.  Featuring some great experiences including a day on Detroit Lakes, Golf Suite package, and some Christmas gift ideas.  
MC's Named for Upcoming Diamond on the Prairie Event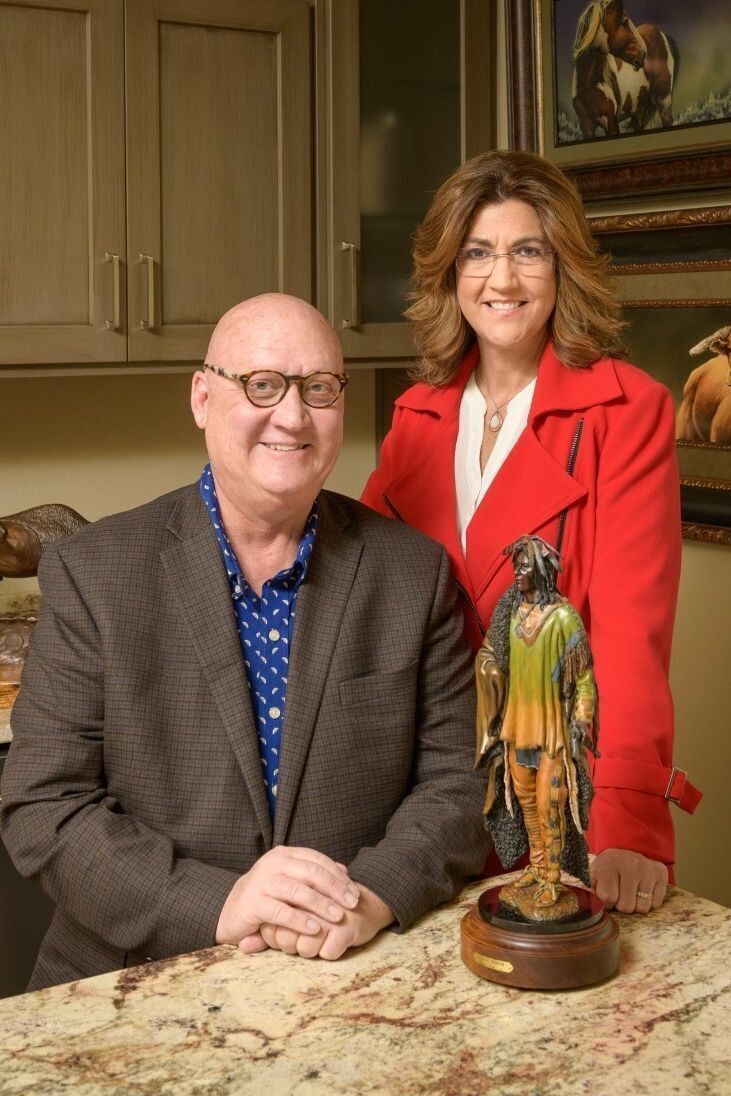 Marci Narum and David Borlaug share North Dakota roots, she growing up on a farm at Douglas, graduating from Garrison High School; and he in a newspaper publishing family at Washburn, where he graduated high school. 
They both have had colorful careers.
Marci was a news anchor for both the CBS and NBC affiliates in western North Dakota.She operated a nonprofit organization and then published a woman's magazine before joining David at The Capital Gallery in Bismarck in 2020.
David was a newspaper and magazine publisher before creating the Lewis & Clark Foundation at Washburn over 25 years ago. Through that nonprofit, he opened The Capital Gallery in 2016.
The duo recently left their positions in the gallery, and will have exciting news to share with attendees of the Diamond event!
Marci and David share a love for writing and helping others tell their stories here on the northern prairie.
Ticket deadline is Monday, Nov, 21
Foundation Happenings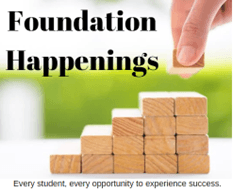 Greetings from the Richland #44 School Foundation!  In partnership with the community, the Richland #44 School Foundation financially supports creative programs that stimulate excellence in the areas of academics, the arts, and extra-curricular activities while enriching and enhancing the education offered by the Richland #44 School District. 
Two projects have been approved for funding to enhance the Richland #44 educational experience.
Knowledge Bowl~ 
A request to support Knowledge Bowl was approved for up to $1,500. Knowledge Bowl is an interdisciplinary academic contest that combines intense competition with the incredible skill of knowledge recall.  Students work cooperatively in teams of four to solve oral and written questions while teams race against each other to be the first to "buzz in" and answer the question correctly. These funds will help with the cost of travel to meets and for materials for practice and to support meets at Richland #44. 
Fresh Fruit and Vegetable Program~
A request was approved for $9,520 to support to the Richland #44 Elementary Fresh Fruit and Vegetable Program for the 2022-23 school year. The Fresh Fruit and Vegetable Program is a Federally assisted program designed to introduce students to a variety of fruits and vegetables and increase awareness and consumption of healthier options. By fueling our students nutritionally, we are giving them a healthier foundation to participate well in school and in extra-curricular activities. When students are fed, they are focused. Focused students are involved students.
Richland Elementary received $9,520 from the Federal program to provide a fresh healthy snack for PreK-6th grade 2-3 days a week.  Match funds from the Foundation will ensure that a healthy snack is provide 5 days a week for the 2022-23 school year.
Mr. Neagbour's ELECTRIFYING Science Class
Mr. Neagbour, the High School science teacher at Richland #44 had all of his students electrified in science class.